Shopping Cart
Your Cart is Empty
There was an error with PayPal
Click here to try again
Thank you for your business!
You should be receiving an order confirmation from Paypal shortly.
Exit Shopping Cart
| | |
| --- | --- |
| Posted on May 16, 2016 at 9:45 PM | |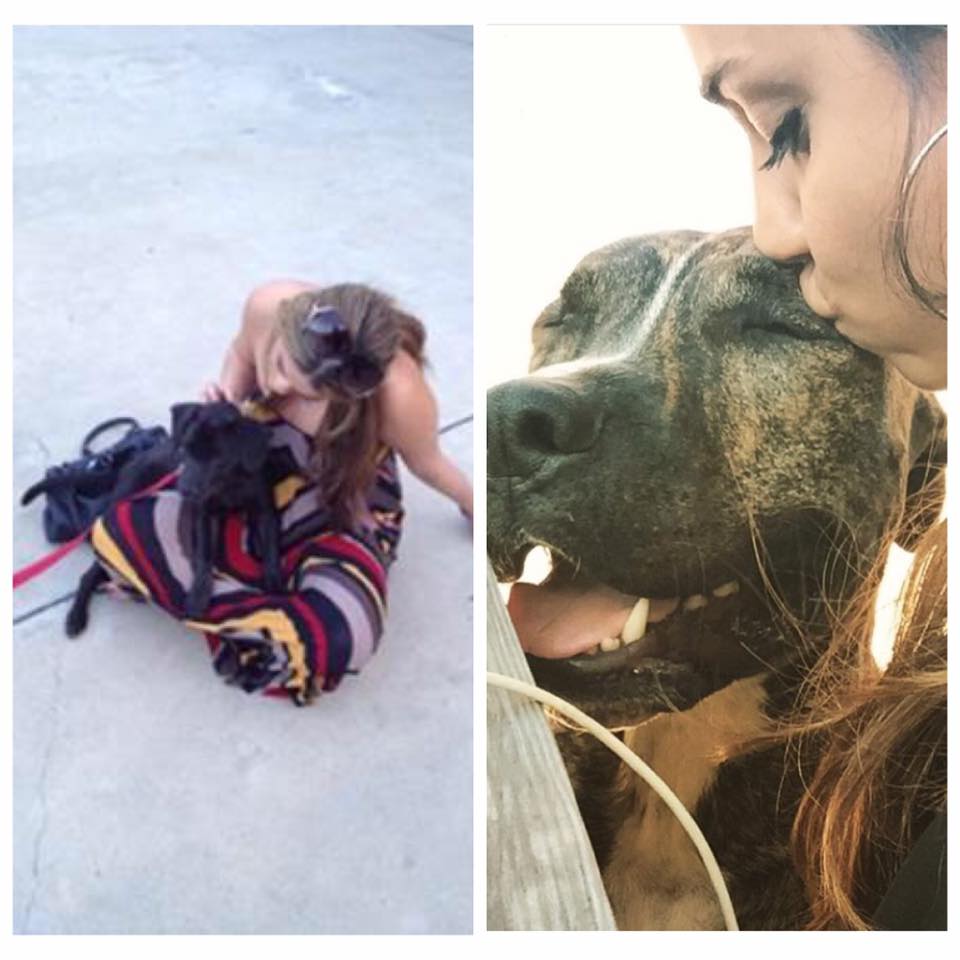 The dog on the left is named Becky. The dog on the right is named Bubba. I met Becky in late 2013 and wanted so badly to bring her home. Long story short, it didn't work out so that I can adopt her. I was very sad, but things worked out for me…like they always have, do, and will. Just a few months later, I met Bubba. A dog with the same amount of letters in his name, but he was destined to be mine. I think back to that day when I found out I didn't get Becky. I was BEYOND devastated- it was really the last disappointment I needed. I am blessed to have had Bubba come into my life for MANY reasons, but one of the best lessons he teaches me daily is believing in your heart that everything will work out to your benefit (in the end), even if it doesn't feel that way right now. Think about this- if we knew off the bat that all the shitty things that didn't go our way, people we've lost and situations that didn't work in our favor were in reality- WORKING FOR US, wouldn't we feel so much differently in that moment? There is a song by Joe Purdy that goes, "Some things don't work out the way they should..." I've learned that in fact, they do! Things always work out as they SHOULD and because of that, I've recently promised to adapt that belief to my life more and more. If we can believe that whatever happens to us, whatever challenge we face- big or small, is going to bear amazing gifts to us down the line, maybe we would not dwell on the little things. Always ask yourself, "Is this going to matter in a year from now?"
Try to find the good in the bad and believe that it is benefiting you, and watch how things around you begin to change.
"Everything that happens to me, only happens so that I can benefited to the maximum amount possible..."
Categories: Makes You Wonder, Belief, Therapy Inspired
/