Shopping Cart
Your Cart is Empty
There was an error with PayPal
Click here to try again
Thank you for your business!
You should be receiving an order confirmation from Paypal shortly.
Exit Shopping Cart
| | |
| --- | --- |
| Posted on April 23, 2012 at 7:50 PM | |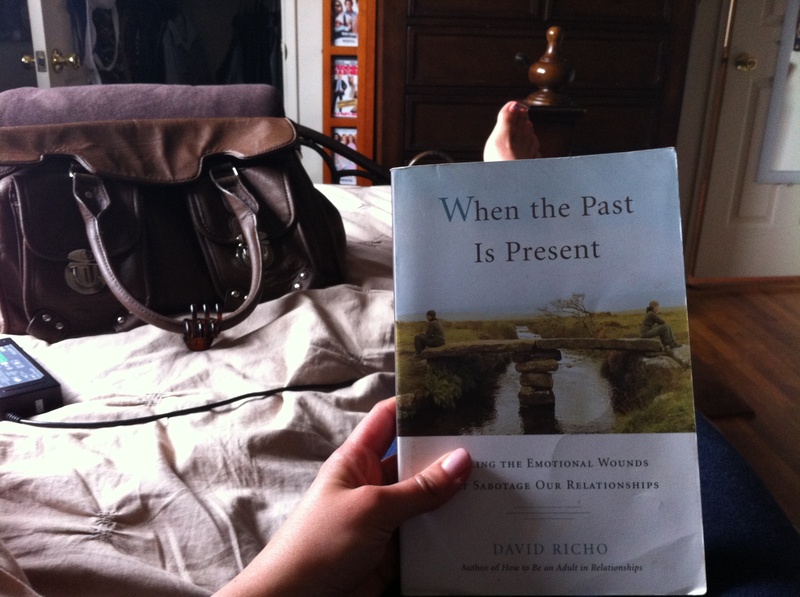 Several years ago, my friend Aly and I wandered through a book store at a nearby promenade. We had just finished lunch at Islands and still had some time before watching Avatar. Being the Libras that we are, we wandered over to the self-help section. We spent about thirty minutes going through all types of books until I finally found one that caught my eye.
The book was called "When the Past Is Present."
At the time, it felt so natural to purchase it. For several months, I had been going through a difficult stage in my life. I was trying to understand why certain events had occurred in my life, to bring me to where I was then.
I had yet to learn what I know now. That in life, everything does and doesn't happen for a reason.
There is no definite reason that will allow us to find closure, acceptance, and confidence in something that makes absolutely no sense. And often times, it remains unclear.
For a few months, I would pick up the book and read parts of it, never really finishing it. However, I remember opening it on one page and finding such an importance in it that I have kept a post-it on that page, since.
Page 88 reads:
GIVING AND RECEIVING
"Love is giving and receiving the five A's: attention, acceptance, appreciation, affection, and allowing. We say and believe we want to be loved, but it takes courage and skill to be loved by someone. It takes openness to receiving, and that can be scary if we have to be in control of all that happens."
Simply beautiful. I found such great comfort in reading that short piece.
For months, I had been trying to make sense of why someone in my life who I felt I loved dearly, could belittle me so much. A friend that chose to hold everything I had against me and judge each of my own personal choices.
Then I read this part. "When we are disappointed or feel shortchanged because we did not receive all that we wanted from someone, emotionally or even financially, we discover a clue to out transference regarding receiving what we believe we deserve."
That is when I realized, no matter how people perceive me or you does not matter. In the end, "people will judge you by your actions, not your intentions. You may have a heart of gold - but so does a hard-boiled egg."
Life moves on...With or without you.
Categories: None
/