Shopping Cart
Your Cart is Empty
There was an error with PayPal
Click here to try again
Thank you for your business!
You should be receiving an order confirmation from Paypal shortly.
Exit Shopping Cart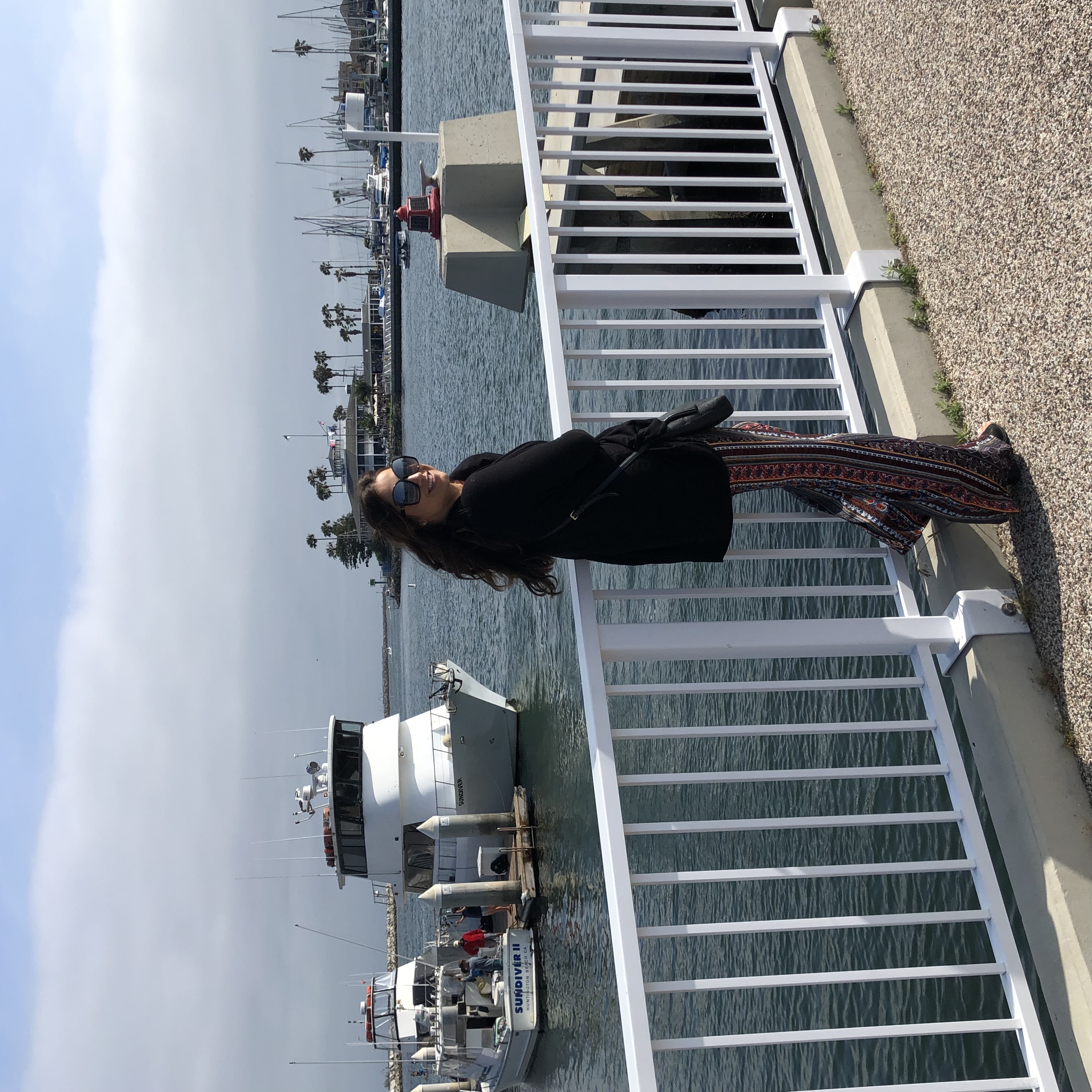 I hope whatever action you're taking, whether it's going to school, applying for a job, working out.... I hope it's all for you. Maybe you're doing it to support your family, for the dream house you want or to be able to travel more. That's wonderful- pinpointing your dreams helps us see the bigger picture. However, I just hope that whatever your dream is, you remember you have to want it for yourself, first. Remember that the reason you're doing it should be to make your life better... not to satisfy someone else's idea or dream. Self-love is a process. That includes realizing your individual worth. Keep going.
I once read somewhere, "Yeah, you're attractive, but are you good for my mental health?"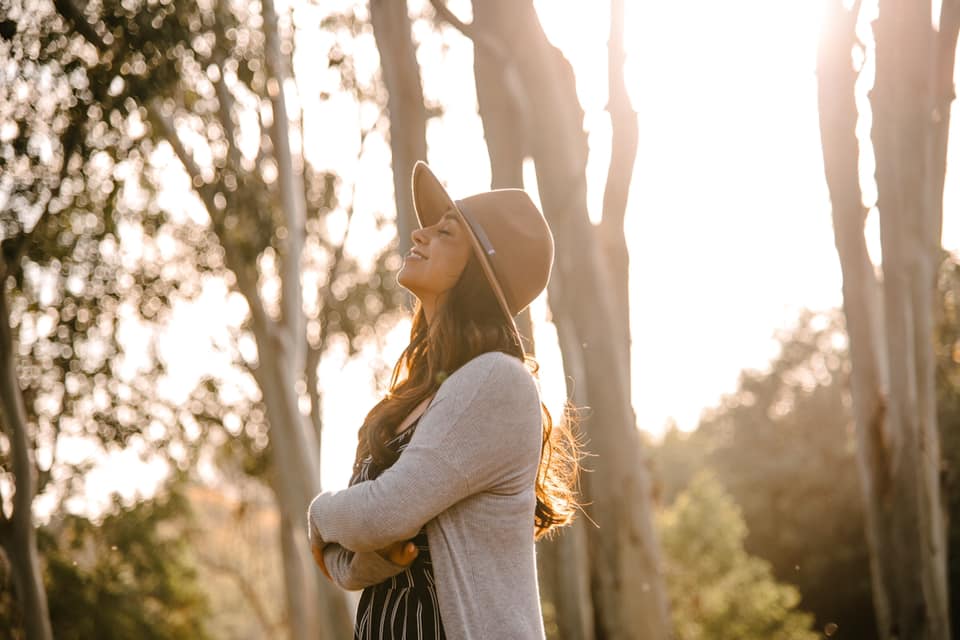 That resonated with me because it is difficult to see toxicity in your life until you step back and remove yourself from the space, environment, person, or feeling causing it.
 
I recently sat down to reflect with a follower on her journey and where she's been. She has been single for some time now and she feels that she has become so independent, fearing letting her walls down again- that she will never know true love. I disagreed, because I was once her.
 
I was once the woman who was unphased by words, gifts, and any form of expression that symbolized someone was interested in me. The greatest memory I have of when this occurred was roughly 3-4 years ago when I was surprised at work with a Valentine surprise- chocolate covered strawberries. Nothing. It did nothing for me. In fact, I gave them away to my colleagues and trashed the card that came with it.
 
That's not what I was looking for and not what I wanted nor needed. After realizing I had pushed myself into a place where I could care less to find love is the moment where I found it. That's right- I found a stronger, greater, and more than necessary kind of love when I was least expecting it.
 
This self-love was something I never knew, but it was the kind of love no one or no thing could ever bring me. That same self-love lead me to meeting my boyfriend, Steven. When our paths crossed in 2017, I was in a place that I had never been in before and that was knowing who I was, what I wanted, and more importantly, what my soul needed.
 
That's the thing about giving yourself time to heal, time to grow, time to feel. You connect with your spirit and soul and realize that not all things entering it will fuel it, so be picky. The reality is that you'll never really see how toxic someone is until you breathe fresher air. You're beautiful, my dear. Allow yourself to heal... whatever that looks like for you.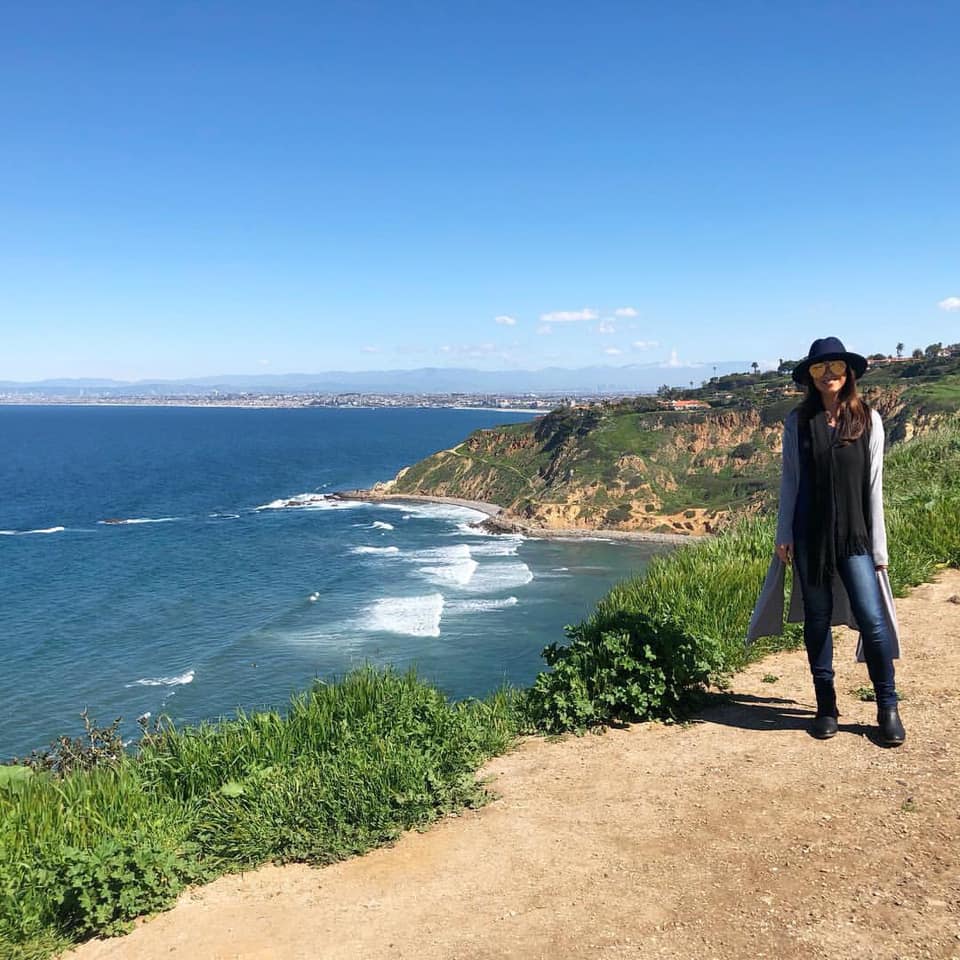 I received an email last week from a follower who was having trouble dating. Her problem wasn't that she couldn't find anyone, but that for the life of her, she couldn't let people in. After exchanging a few emails, I realized what could possibly be the "problem." She had her guard up. She'd been hurt before and after knowing what it felt like to be broken before, she was always careful to avoid coming close to it again. Instead of taking chances and risking drowning in love, she chose to stay near the shore... where the tides are low, "safe," and she can feel the sand beneath her feet. I think that it's easy to stay close to what we know and that's why we tend to repeat our mistakes, no matter how we much try to avoid them. It's easier to play with what we know than to explore something new. She felt worried that she may have lost out on good people because of her fear of getting hurt. I could tell she may have been close to loving again before, but something always led her to slip it like grains of sand through her hands. I think it's okay to be a careful person, but not at the expense of growing. Heartache, experience, and lessons are merely stepping stones that shape us to who we are to become. A comfort zone is a beautiful place, but nothing grows from there. You grow most in the times that you feel the least amount of comfort. Swim away from the shore, my dear. The world is out there and it's big and it's unpredictable, but life is beautiful and worth you trying again. Always give love a chance to win. #comfort #therapy #water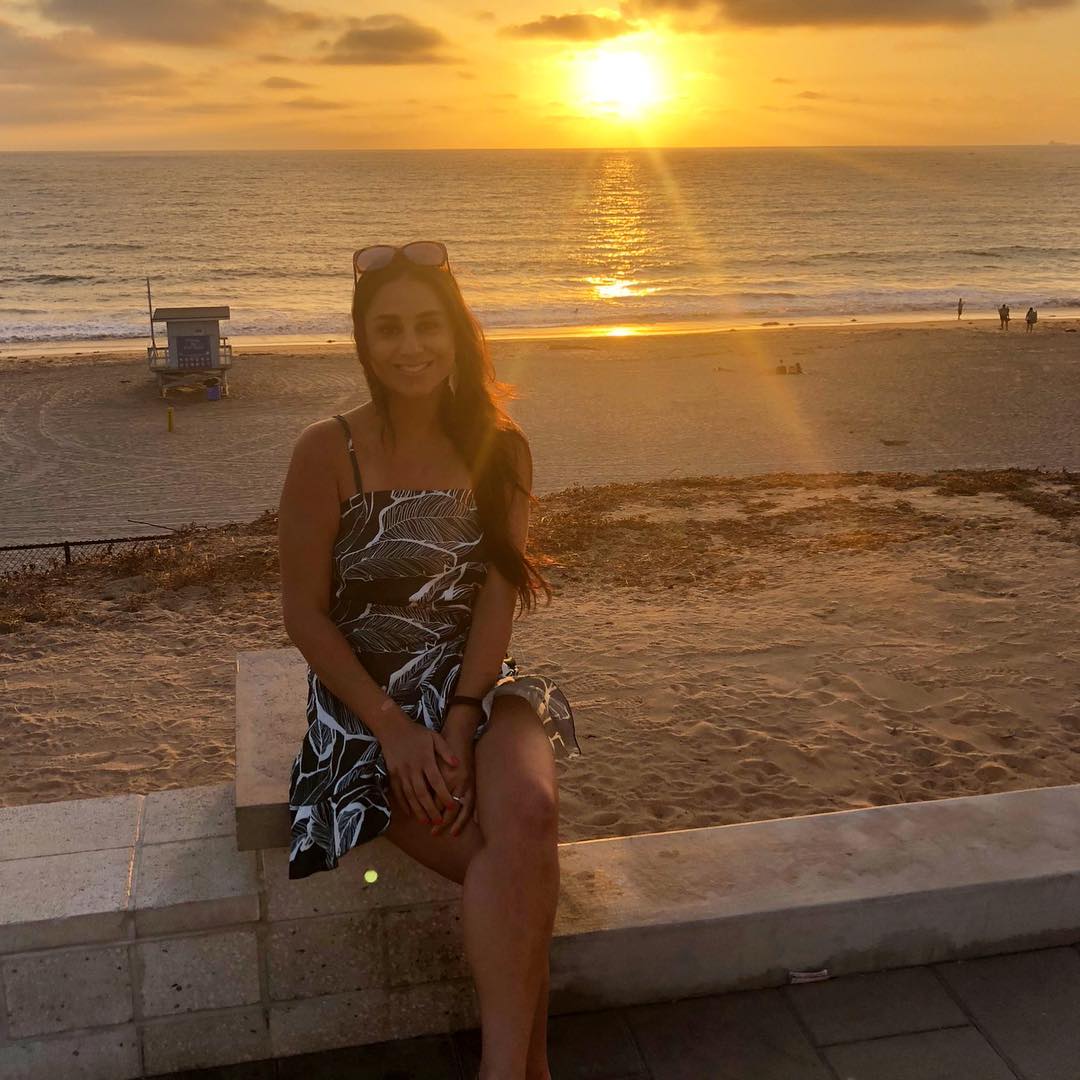 I remember reading years back, "The truth will hurt, but let it. The truth requires change, and change can be painful. That's why they call it growing pains." This year has been such an eye opening experience for me. Just yesterday, I met with another person who's "lost." We've become so accustomed to living our lives focused on our dreams, goals, and ambitions that we've forgotten to stop and ask how others around us are doing. I'm sad to say many aren't ok. There are many, too many, struggling to remember they ARE enough. Too many struggling to find their purpose in this great, big world. Why? Well, because maybe they've been sitting in the shadows of their past or maybe because they've forgotten to look past the horizon. There's so much more in life than what meets the eye, yet we get so caught up in our everyday "battles," that we forget how good we have it. Sure, we will always want more of this, more of that, but I firmly believe the people who achieve greatness are the ones who stop and appreciate the wonders of what has been given to them and that's not always the fruits of your own labor. Sometimes it's the big "little" things like the ocean air, sand, and sun on your shoulders. Stop and appreciate it every now and then because what I can promise you is that even if the tide is high right now and you're drowning, even in the shallow ends, you're going to come out. No matter how much the unfamiliar, uncomfortableness, and rockiness of this thing we call life can hurt, be confusing and scary... don't resist what needs to occur to take you where you've always needed to be. Destiny is never late and that's the beauty of the journey. No matter how much we want to believe we're controlling our destination, it's been predetermined. We just need to keep showing up and appreciate where we are in the moments that will one day be just a stepping stone to get us where we are supposed to be. Keep riding the waves, my dear. No matter how rough they can get, please promise me you won't spend so much time treading water and trying to keep your head above that you forget how much you've always loved to swim.
One of the most important things you can have for yourself is standards. This includes many things from the life you want to the personalities, people, and energies you'll allow into your space. As I've gotten older, I've become more and more particular of how I spend my time as it always feels limited. A lot of my extra time is spent in ways that ground me. Whether that is being outdoors in nature, reading, writing, cuddling my dogs, listening to music, or spending time with loved ones...I value each indefinitely and know the importance of maintaining them in my life, no matter how crazy my schedule is. When you have standards for yourself and the life you want, it is not limited to materialistic items like the home you live in, car you drive, or occupation you have. Standards is so much more than that. It is how you allow people to speak to you and treat you. Remember that people will show you their colors and it is your choice if you want to see them for what they are or through rose-colored lens. When people mistreat you or test your integrity and trust, remember who you are and why you're worthy of so much more than that.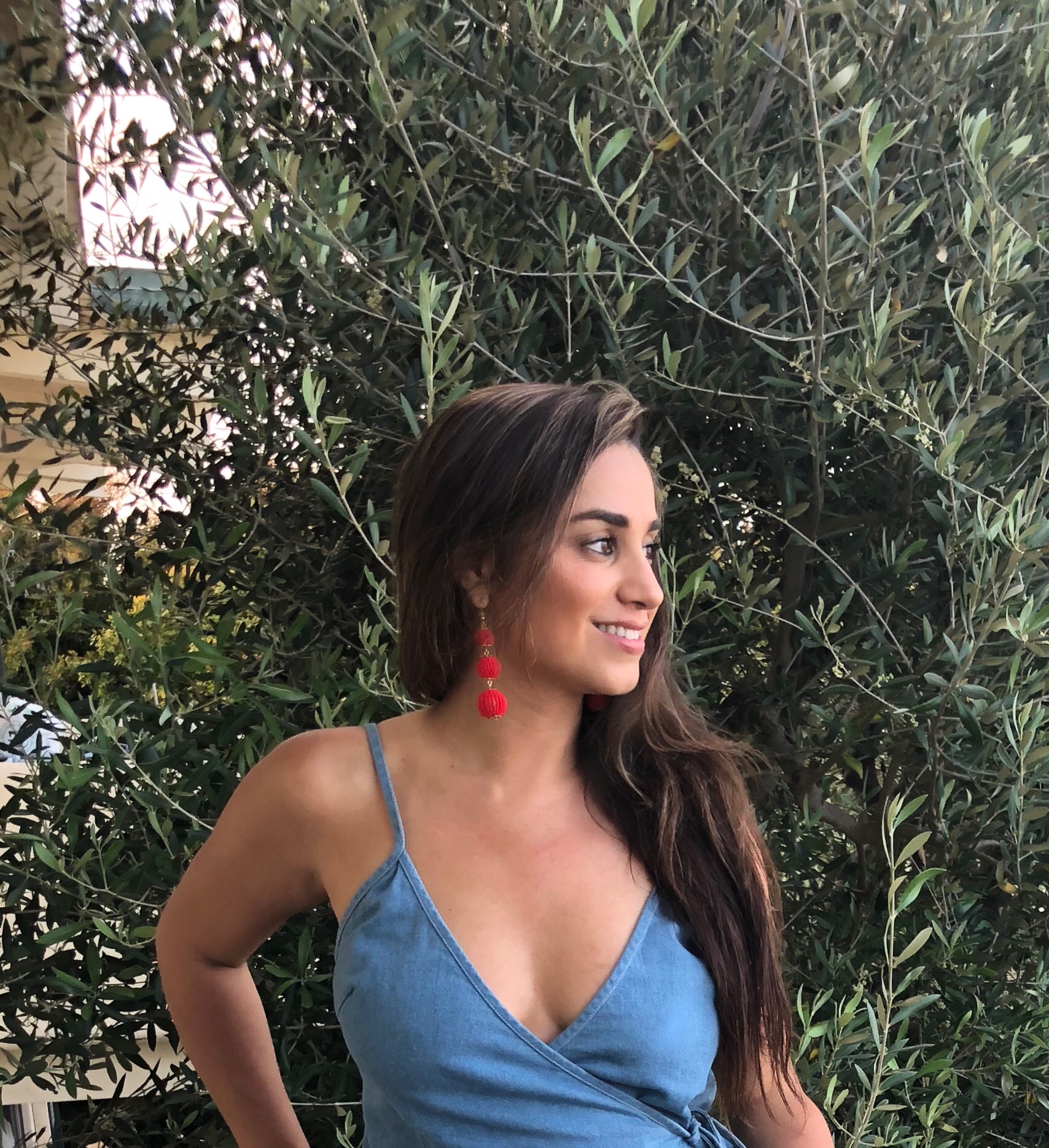 Don't be afraid to check people when they take advantage of your kindness and most of all, don't be afraid of having standards for yourself. It takes courage to stand up for yourself, but it is not only necessary.... it should be the norm. Don't take anyone's negativity and drown the toxicity that tries to enter your sacred space. Vibes are contagious, babe. Be sure to only allow the good in and let the good out. Hope you all had a beautiful Memorial Day weekend. Much love, Shima. Xo #loveyourselffirst
"Almost everything will work again if you unplug it for a few minutes...including you."
It's always been in my nature to work, work, work. I get it from my parents. However, I also love my downtime -it's how and where I refuel my drive, passion, and creativity. We all need a place or thing that gives that to us and I don't think a person should be it. Find something you love like walking, laying in the park, doing a puzzle, hiking, etc. Whatever it is, build your schedule around it. That was the best advice a doctor once gave me. We put things like taking care of ourselves after we've build our busy schedules like getting a massage, facial, etc. The truth is- these are the important, take care of yourself activities that will ignite your fire again. Rest, when you need to. Today, I'm taking an off day and taking my dogs hiking. It's important for me to spend time with them and more importantly, to feel at one with nature. It's where I feel inspired to write for you. This year, I ask you to do more kind things for yourself. Watch how much you'll glow with a little more rest.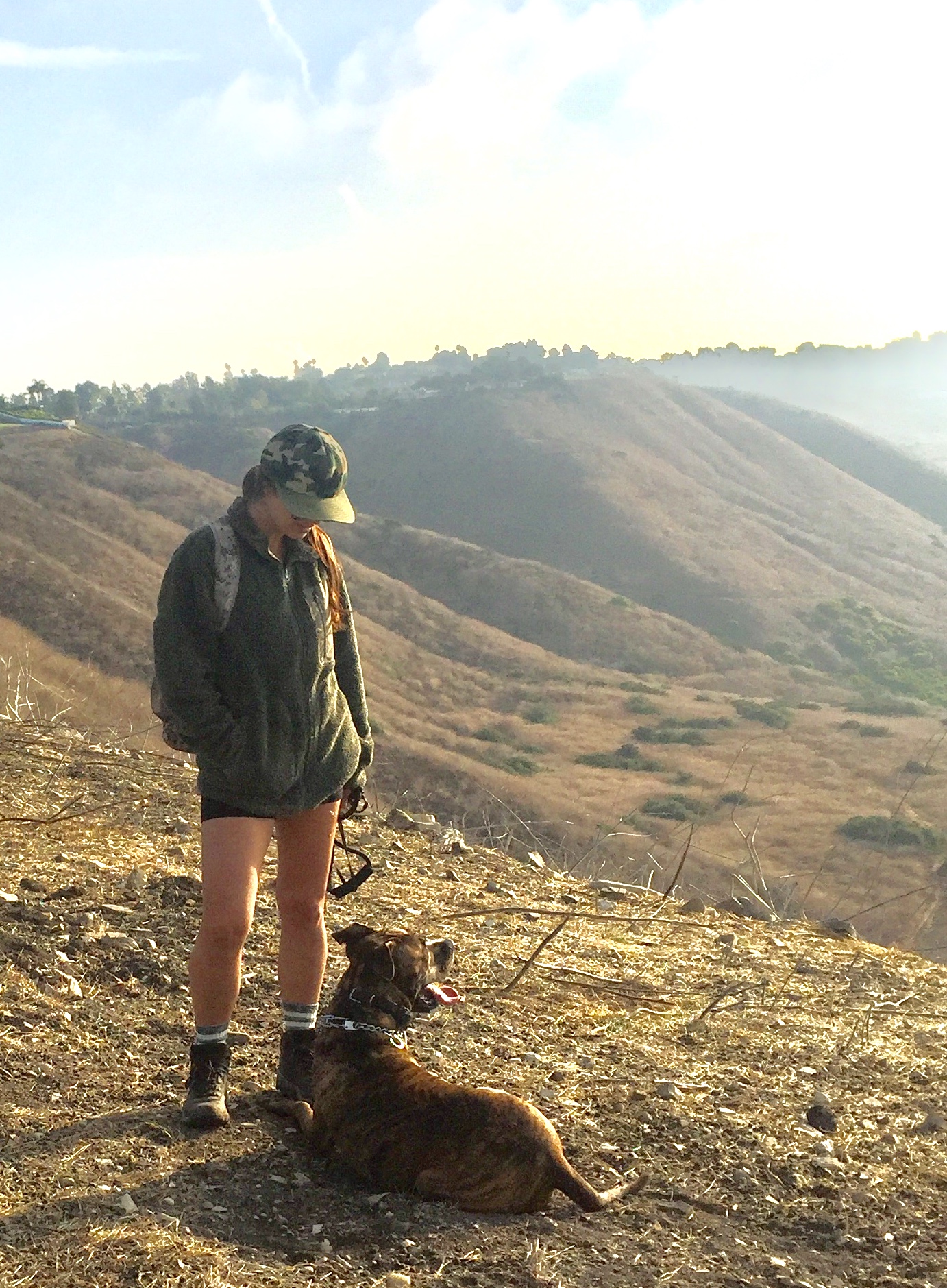 Bubba always reminds me that things don't always look like we think they will. Before getting him, I thought having a dog would be a breeze. I thought all dogs were going to be the same... feed them, walk them, let them sleep. Easy.
I quickly learned otherwise when I brought him home. He wasn't immediately affectionate. I needed to allow time to build a bond with him. He didn't immediately trust me. I needed to allow adventures together show him he could trust me to protect him.
He reminds me often that I cannot expect others to perceive life the way I do. Just because two people think, react, or feel differently about things does not mean they aren't right for one another or compatible. It simply means that it is up to us if we want to take the time to learn why they think differently.
Remember, your job is never to change people but to decide if what they offer, think, believe, want, and need is something you're ok with accepting into YOUR life. Ask yourself, is this difference between the way we think too great to keep us striving for greatness.
Pick your battles and remember there's more to life than meets the eyes. What do you feel inside?
WHAT I LIKE ABOUT HER IS THAT SHE BLOOMS WHETHER YOU WATER HER OR NOT.
WHETHER YOU GIVE HER LIGHT OR NOT.
SHE EXISTS WITHOUT YOUR EXISTENCE.
I wish more women knew that they didn't need a man to define their worth. That they are enough. That being single doesn't mean lonely or alone. I wish they could see what I see...someone who is simply beautiful. Ladies, please don't think that because you're single it defines who you are as a person. Being single is not a curse. Enjoy your journey...even if it doesn't make sense today. But most importantly, learn to water your own garden and be nice to it. Water it with compliments, love, and nurture it as if it relied heavily on only your words. What would you say? The way you speak to yourself, your soul, prepares you of the kind of relationships you'll allow in your garden. Remember, you're a rose that's rare and not everyone will see your worth. Some will fear your thorns and some will prefer a different color. That's okay. All that matters is what YOU think of your garden. So, let me ask you again. How do you speak to your garden? Is it growing or in desperate need of TLC?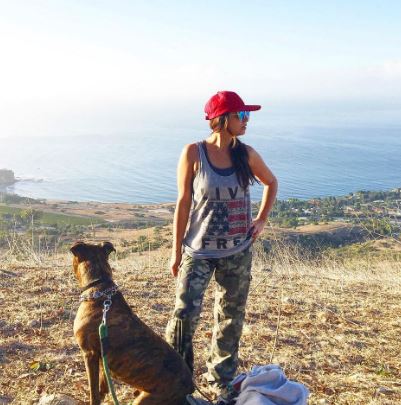 I always thought it was interesting how rarely we celebrate those who are willing to give love a chance again. Maybe it's because often we see people jump from one relationship to another. Yet, there are so many who lock up the doors...swear they won't go out anymore. Well, I'm here to recognize those who are willing to give love another shot. I am here to tell you that I admire your bravery. Having your heart broken, betrayed, and devalued isn't easy to come back from. It isn't to be open to love, to have faith, or to believe when you've been shown otherwise. This is why I want you to know that I see you, all the way over there, trying again. It's beautiful. It's empowering. It's encouraging. The truth is, you either get bitter or you become better. Take what has been dealt to you and allow it to make you better, stronger, wiser. A lot of what weighs you down isn't yours to carry. Let go, live free, and find your faith in humanity again.
A piece from my book, This is what it feels like.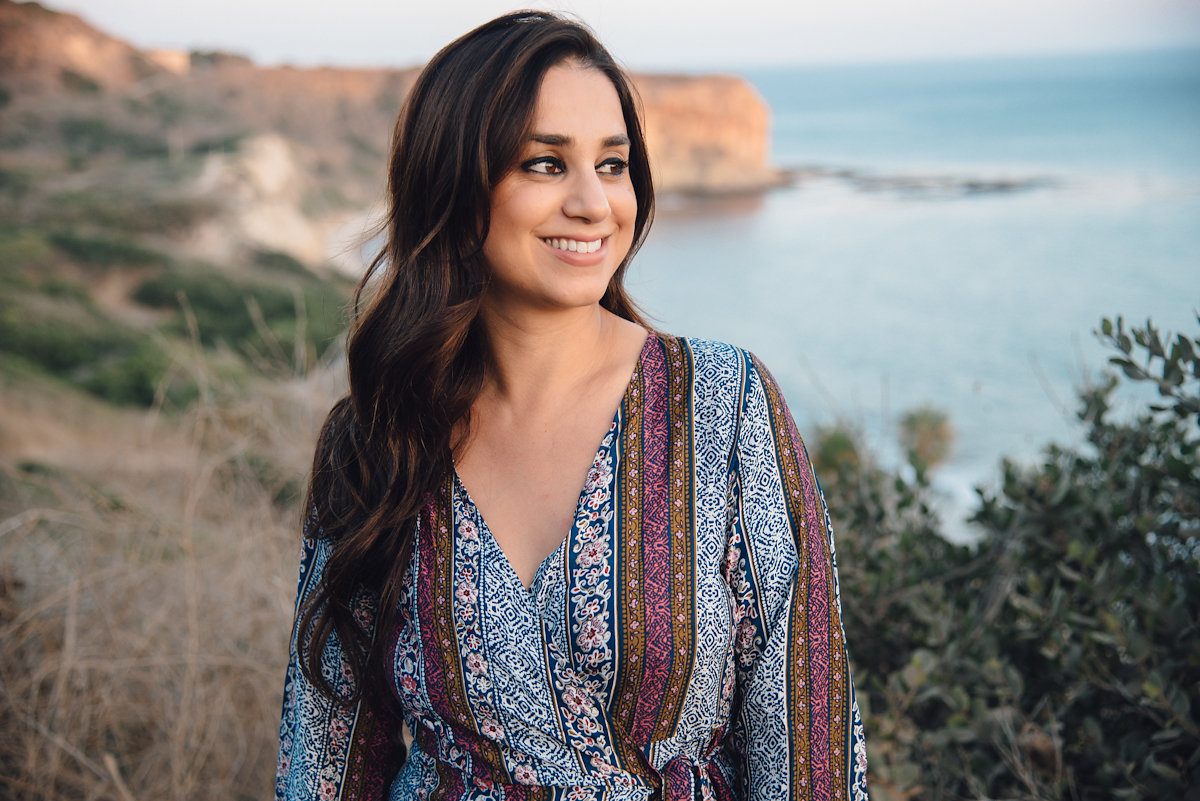 "The truth of the matter is breakups are a shock to our consciousness because for so long we were unified with another soul and souls recognize each other by vibes. Losing another soul is like losing a sensation in ourselves. It's like learning to walk again. It's new. It's strange. It's change. Don't be afraid of the unfamiliar, love. No matter how much it hurts- let it hurt. No matter how much it changes you- let it change you. Don't resist what needs to occur to take you where you've always needed to be. That's the beauty of the journey. No matter how much you want to think you're in control of it, your density has been predetermined. So, let go and just enjoy it for what it is- a stepping stone to who you'll become."
@leeniephotography
/