Shopping Cart
Your Cart is Empty
There was an error with PayPal
Click here to try again
Thank you for your business!
You should be receiving an order confirmation from Paypal shortly.
Exit Shopping Cart
One of the most important things you can have for yourself is standards. This includes many things from the life you want to the personalities, people, and energies you'll allow into your space. As I've gotten older, I've become more and more particular of how I spend my time as it always feels limited. A lot of my extra time is spent in ways that ground me. Whether that is being outdoors in nature, reading, writing, cuddling my dogs, listening to music, or spending time with loved ones...I value each indefinitely and know the importance of maintaining them in my life, no matter how crazy my schedule is. When you have standards for yourself and the life you want, it is not limited to materialistic items like the home you live in, car you drive, or occupation you have. Standards is so much more than that. It is how you allow people to speak to you and treat you. Remember that people will show you their colors and it is your choice if you want to see them for what they are or through rose-colored lens. When people mistreat you or test your integrity and trust, remember who you are and why you're worthy of so much more than that.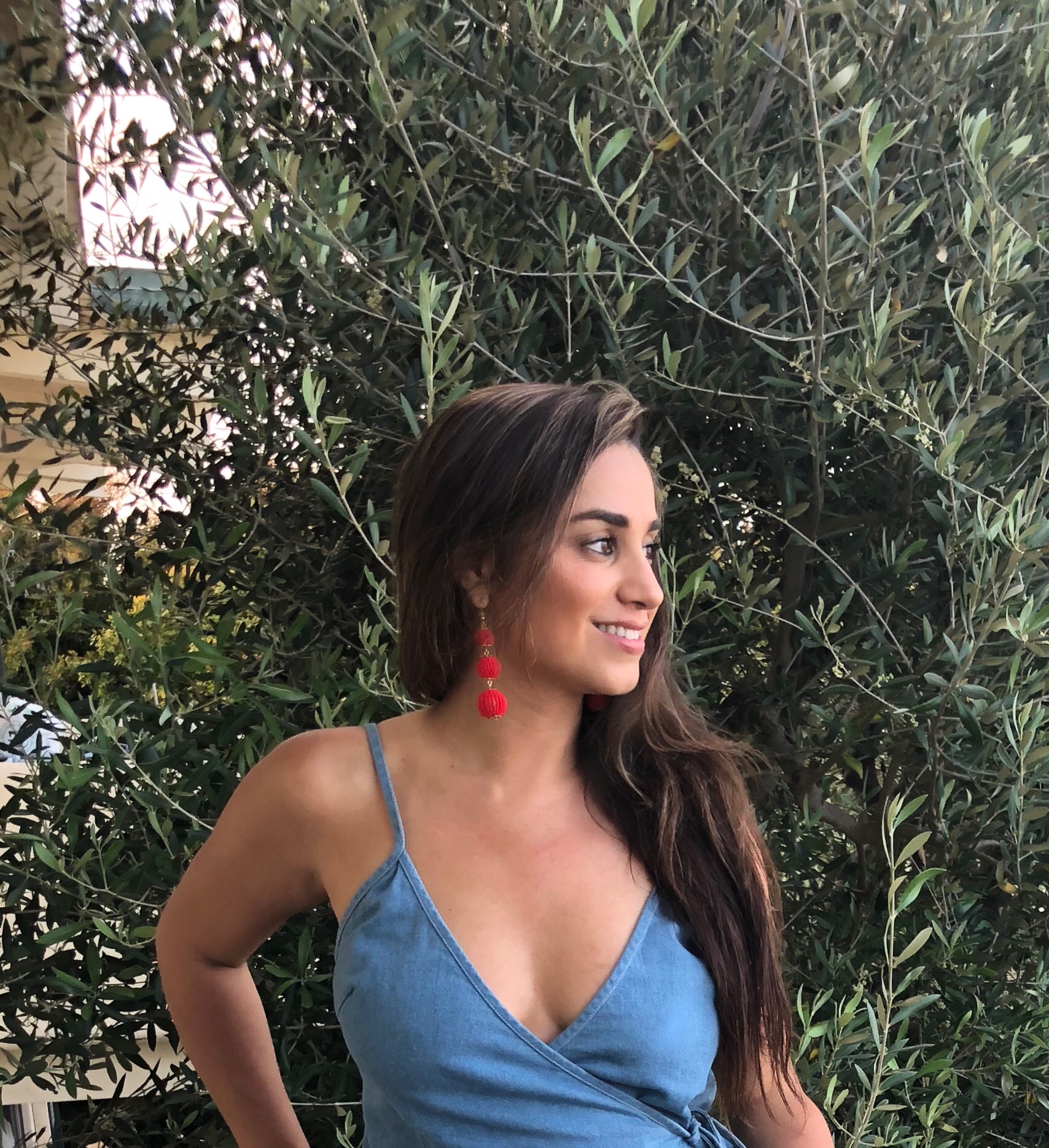 Don't be afraid to check people when they take advantage of your kindness and most of all, don't be afraid of having standards for yourself. It takes courage to stand up for yourself, but it is not only necessary.... it should be the norm. Don't take anyone's negativity and drown the toxicity that tries to enter your sacred space. Vibes are contagious, babe. Be sure to only allow the good in and let the good out. Hope you all had a beautiful Memorial Day weekend. Much love, Shima. Xo #loveyourselffirst
Growing up, we're always told to be ourselves. You've heard it, I've heard it, we've all heard it…. "Be yourself." The truth is, most of spend years trying to find who we are. Knowing who you are is more than knowing your likes and dislikes. It is knowing what brings you peace, happiness, and joy. It is knowing the parts of you that aren't so pretty and being ok with them. It is about knowing what ignites your fire and fuels your ambition. Each chapter of our lives brings new awakenings of we are and who we are not. The challenging part is carrying parts of the person you were into a new chapter without punishing that person. We think that just because our personality, likes, dislikes, goals, etc. didn't work in a previous relationship, we may not be able to be that way in the next. That is not true. What is important is not changing who you are to win someone's heart. Instead, find someone who likes you for being you. Just because a past relationship didn't work and they scolded you for having too much heart or too much drive doesn't mean it won't work for you in the next. Remember, it Is easy to be wanted. You want to be valued for your character, differences, and what you bring to the table. Someone's "I'm tired of this" is another man or woman's, "I can get used to this." So, be more than ok with who you are, love. LOVE that person so damn much that no one can make you doubt the you, that you know. It's not that you're not right for them, some people aren't right for YOU. You have to believe that you are good enough and worth it. Once you're able to master the art of loving yourself and all that you entail, no one can steal that love from you and trust me, people want to be around that energy. Do you, be you, and own you. #loveyourselffirst #energiesarecontagious
"It eventually gets better, without any sort of explanation; one day you realize that you're no longer upset. You're no longer mad, hurt, or bothered by the things that took so much of your energy and thoughts. You will find yourself in a peaceful place and enjoy that feeling." 
Time is a powerful healer. Trust the timing of your life. Trust that life is on your side. Trust that things happen for a reason. Trust in the journey. Trust in your destiny. Trust that your heart will always get you through. You're stronger than you know, wiser than you know, and worth more than you'll ever feel. Keep rising above everything that feels heavy. Your time here on earth isn't promised, but you are admired, needed, and loved more than you know. Keep your head up, beautiful. You're going to get through this. Promise.
NEVER REGRET BEING A GOOD WOMAN TO THE WRONG MAN...
HIS LOSS.
Keep being a great woman...for yourself. Don't let hurt, pain, or anger make you bitter. Don't allow it to take ahold of the good that's within you. When you do, you give power to someone no longer in your life to control, dictate, and influence your actions. Unfortunately, the only one who ends up losing is YOU. Losing potential opportunities because you're unable to consider that someone may be good to you. Unable to see that not all people are the same. Take the time to heal your heart so that you can properly allow love back in when ready.
I've always said people are going to do whatever they want, regardless of their circumstances. You can be the most amazing person in the world, whether as a spouse, employee, or even a family member. Labels unfortunately don't always mean the same thing to others and also don't stop people from disrespecting you. Because of this, I've learned that going into anything new will be scary and you can't avoid pain as it's inevitable. You can only wish and hope that people have the same heart as you. In life, you've got to take chances and that sometimes means putting your heart on the line. For what it's worth, everything in life whether gone good or bad, is a lesson.
JUST REMEMBER NOT EVERYONE HAS
THE SAME HEART AS YOU.
This lesson was probably one of the hardest to learn. Most likely because of my ego, pride, and belief that there is good in everyone. It was a hard pill to swallow, to learn that just because you wouldn't do something to do someone, it didn't mean others wouldn't do the same. My takeaway from this is that you shouldn't stop yourself from being a great person, caring, and especially thinking of others because very seldom do. However, realize that sometimes as difficult as it may sound or believe to be true, it had nothing to do with you. People do a lot of things for their own good before they stop to think how it'll effect those around them. When you realize this, you release anger, frustration, and sadness. It's a healthy thing to do.
One of the best lessons I'm taking away from 2017 was learned from my cousin. Though initially her parents could not accept her relationship, she stuck by him, her beliefs, and her confidence in the relationship. I've learned if things matter to you, it doesn't always matter what he or she thinks. At the end of the day, we are always responsible for our actions and how we feel. Everything that occurs is typically in result of a choice we once made. Put up a fight for what you love & never settle for less than butterflies. You deserve to live the life you've always imagined...however that looks to you. Don't go into a career your parents want, don't marry just because you feel you're getting old. Never set limitations on yourself.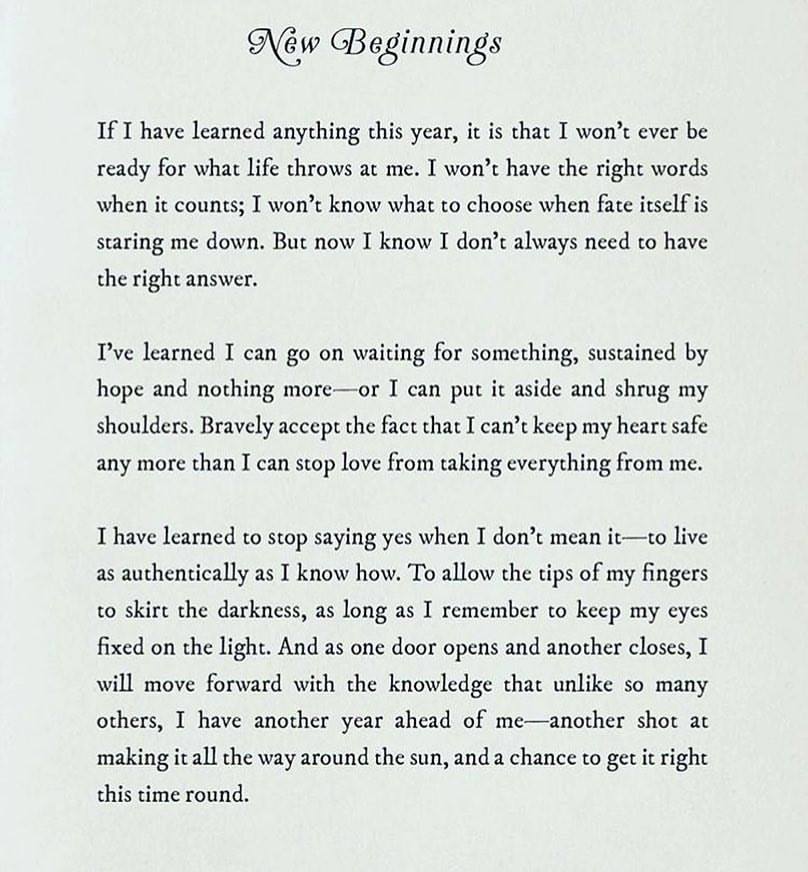 Find light at the end of the tunnel. ✨ My hope for you is that you never feel alone and when your struggles feel heavy on your shoulders, you know someone out there believes in you. Don't let your current feelings, situation, circumstance, or worries break you. Let them be the driving force that gets you from point A to B. Crawl if you must, but please don't ever give up on your greater goals because they feel impossible now. Sometimes that means changing who we thought our greater goals were going to be with. Sometimes it means bravely moving forward without an idea of what's to come. I used to fear the unknown, what hadn't happened yet...the future. It took good things unexpectedly happening for me to realize that the universe wants good for us. The universe wants us to reach happiness, our goals, our destiny. However, to reach it, you must find gratitude amongst the present..and that means being grateful for things even when they feel terrible. If you're barely able to drag your feet today and the weight feels like it's on your shoulders, I am here. Message me. You're going to be ok.
"Perhaps when you thought you weren't good enough...
the truth was that you were overqualified." 
I've been there. We've all been there. In the position of someone telling us we deserve better, are going to find someone who deserves us, etc. I remember at the time feeling so damn confused too these words. It wasn't until years later that I realized deserving better isn't always because of your appearance or career or even the value in your bank. Deserving better is sometimes because your heart is magnificent. Because not everyone can understand, respect, or love like you do. Your heart is what makes your character beautiful and it's not for everyone...fortunately for you. Yes, fortunately. You deserve the very best with a heart like that and God bless the person who realized it enough to let you go so the universe can open doors, build paths and space for you to meet. I hope you never give in to the fear of not finding that person that you accept just any kind of love.
"If you think I'm beautiful now,
wait until you get to know my heart."
The women I admire aren't beautiful because of the way their hair glistens in the sun or their smile lights up a room. They're beautiful because they have a caring heart, welcoming soul, and loving touch. They're beautiful because they do not judge others, worry what people think, or fear the future. They're beautiful...because they find the good in everything, laugh when happy, wave at strangers and above all, put themselves first. Tag the girls you know who embody this & so much more.
/