Shopping Cart
Your Cart is Empty
There was an error with PayPal
Click here to try again
Thank you for your business!
You should be receiving an order confirmation from Paypal shortly.
Exit Shopping Cart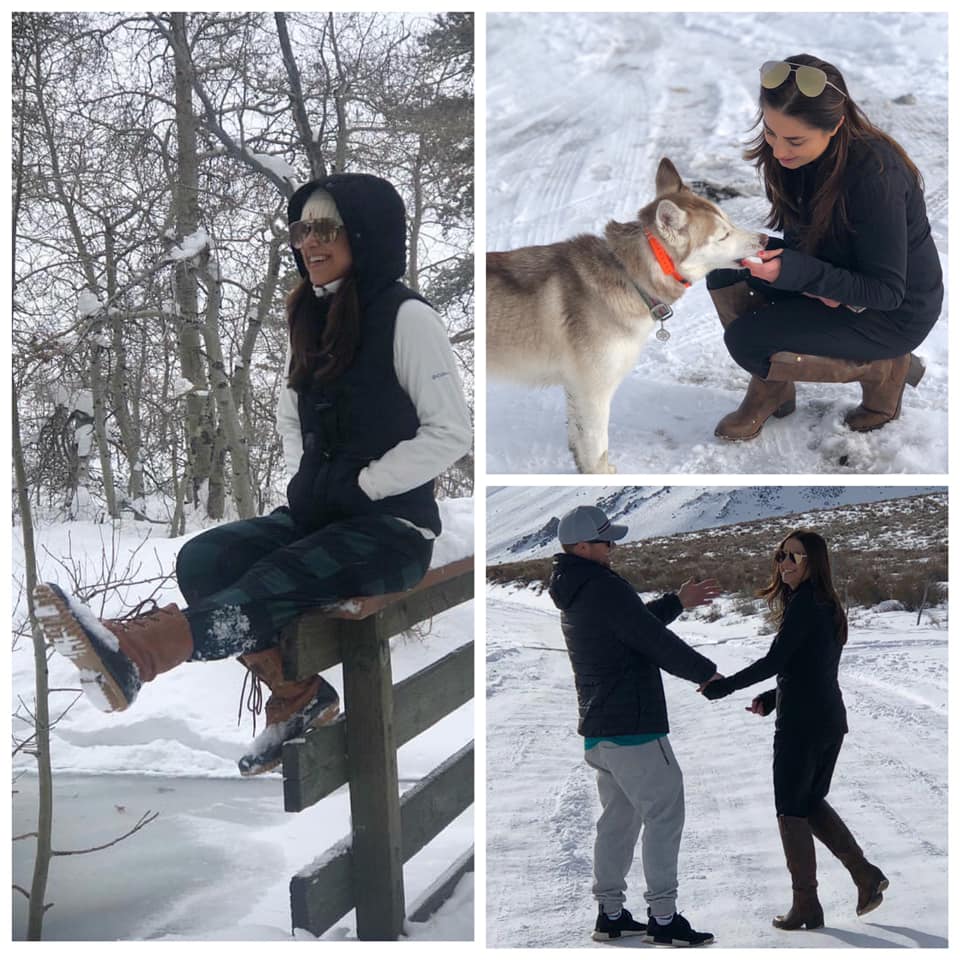 One of the most common questions I am asked through email or DM on my blog, @lifemoveson21 is, " ?" If we only knew how many people are struggling with finding joy within themselves, I think we'd all be more compassionate toward others. We wouldn't preconceive people- remembering everyone is struggling a battle no one knows about. The truth is, everyone is trying to make it. Making your happiness and personal growth a priority in your life is often thought to be selfish. However, it allows you to take care of in the long run. Knowing how to do that is tricky. Part of it is learning to transmit positive energy, words of kindness, and faith in yourself after experiencing all the things that have tried to weigh you down. For me, one of the greatest journeys I went on was challenging myself to understand my past. I did this through therapy and writing a book. I wanted to understand my heart and that meant stripping it down to the core to really know who I am, but more importantly... who I wanted to become. At one point in my life, I became very cynical towards the idea of love. I felt it wasn't for me because I didn't want to deal with the repercussions of having my heart broken again. By the way, I'm not only referring to a love figure. I grew up with strong negativity from my dad and his words were always harsh on me. I've learned to forgive him with the help of therapy, but to say they didn't affect me for a long time is a lie. For the record, having a boyfriend is not solely the reason why I'm happy. Sure, being with a wonderful man has brought me more smiles and laughter... but he and I both know, when we were ready to be together, I was already in a place of happiness. I worked hard to find a "me" that I loved and no one can take that from you. Happiness is a very personal thing, my dear, and has nothing to do with others. When you realize you've given others that power, .Your health, your peace, your smile are worth it. You come first. Everything else, like dancing in the snow with your loved one is just icing on the cake. I hope this helps anyone trying to find self-love today. 
 
"ONCE YOU'RE IN A RELATIONSHIP YOU THINK IT'S GOING TO LAST FOREVER.
BUT IN REALITY, IT ONLY LASTS AS LONG AS YOU'RE WORKING FOR IT.
IF ONE OF YOU STOPS WORKING, IT FALLS APART."
No I in team. Two people need to contribute. Two people need to care. Two people need to respect one another. Two people need to want it. That's the only way it'll work, that's the only way it's always been. The minute one side carries the weight to two is often when unhappiness begins. Help your partner. Love your partner. Speak to your partner. Listen to your partner. Always ask how you can be of more help, how you can be more loving, nurturing, etc. Ask, Speak, Communicate.... over and over and over again.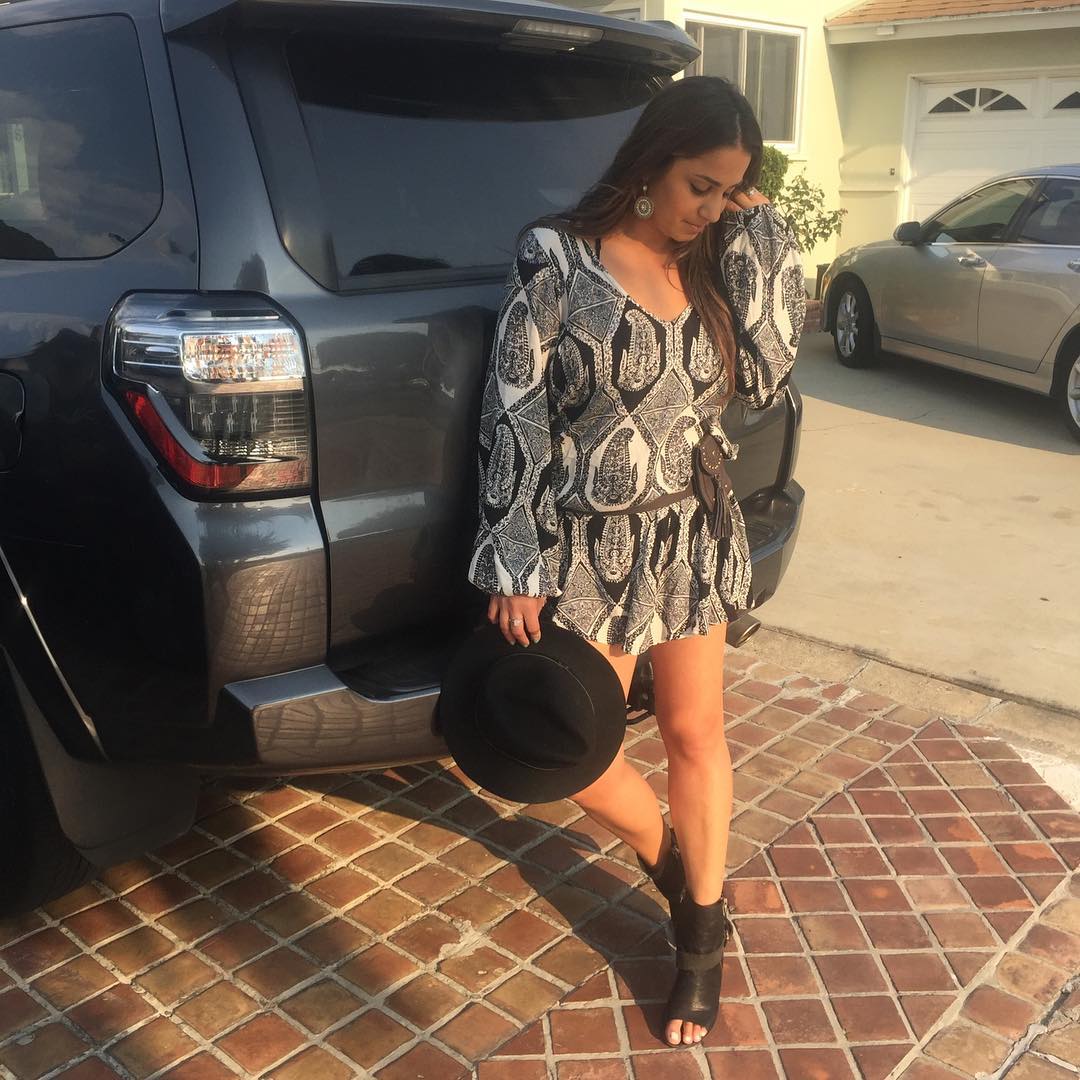 In a few days, I'll be turning 29. I've always enjoyed reminiscing back on the past year to share what I've learned in hopes that it may help someone. One of the greatest lessons I learned was the power of taking back control in your life. We have ALL faced hardships in our life that impacted our health, perspective, confidence, and peace. Whether it was a bad breakup, job loss, stress, toxic people in your life- whatever. We've all been there. Personally, I used to victimize myself to circumstances that occurred and say, "Why me?" This petty, negative thinking didn't lead me far, and instead, hindered my growth because I identified my entire self with the trauma I experienced. When that's all you choose to see in yourself, you have no idea who you are outside of the trauma and that is terrifying. It wasn't until I realized that no one was standing in my way of achieving my goals, except me, that I gained back my power. It still takes practice, but I try to remind myself that keeping my head high is the only way to see things more clearly. When shit hits the fan and life hands you a bitter lemon, you can choose to take it and just accept what's been handed to you. But, that's not a fun way to live. Instead, you can choose to take that same bitter lemon and make lemonade from it... meaning you use it to grow and become better than before. If you never tasted a bad lemon, just like not experiencing tough times, you wouldn't know how to appreciate the more enjoyable ones. Remember, the bad times make the good times better so don't be afraid of facing them, be afraid of staying in the bad times. Remember the only way to see the light is to keep your face always toward the sunshine and shadows will fall behind you. ✨
 
DON'T MIX BAD WORDS WITH YOUR BAD MOOD.
YOU'LL HAVE MANY OPPORTUNITIES TO CHANGE A MOOD,
BUT YOU'LL NEVER GET THE OPPORTUNITY TO REPLACE THE WORDS YOU SPOKE.
Life is too short to spend minutes, hours, days, or weeks angry. It's just simply, too short. We all have a choice and that's to be the bigger person everyday, despite circumstances... we must practice being more patient and willing to listen. I truly believe some people will bring out the best in you and others the worst. What tends to happen with people that bring out the worst in you is a toxic relationship between you develops that makes you sick, brings you anxiety, causes restless nights, and affects your day emotionally and physically weighing you down. Fighting is inevitable- that's not what defines a relationship that is great. There's no such thing. It's mastering the art of respecting one another when you're most frustrated with the least amount of patience. It's realizing that love is so much stronger than any sudden anger, upset, or frustration you feel. It's communicating. It's listening. It's forgiveness and most importantly, probably above all, it's realizing no one is perfect. We all make mistakes, we all will have our good and days. But it's remember that the bad times make the good times better and as @jlo recently said in her speech at the VMA's, "My life is sweeter and better with you in it because you make me realize that everyday; the sky is not the limit. The universe is infinite, and so is what we can accomplish together, with love and trust and understanding." That is love.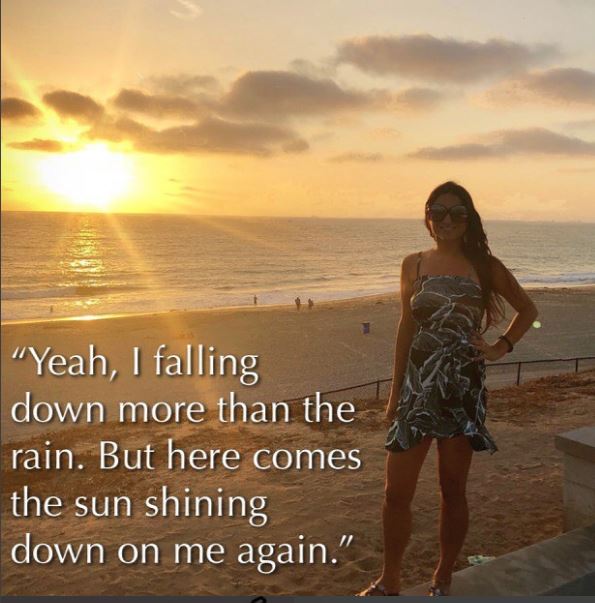 I'm not an easy person to impress- never have been. I think this is particularly do to my uncle treating me like a princess growing up. When I say princess, I don't mean spoiling me. I mean opening doors, complimenting me, remembering special dates and making me feel safe. He would always say, "You're so sweet, but you're a tough cookie." It's true. I often hear from people, "I wouldn't want to see you mad." Not because I'm an angry person, but because I'm a happy person. I have a lot of patience for some things, but I also have none for bullshit. I used to be a pushover and just take things thrown my way, but not anymore. I haven't been that way for some time now. I stopped living for others and that made all the difference. The other day, a follower asked, "What does perfect look like to you?" Truth be told, there's no such thing as perfect. We all know this. But the closest type of character that defines this that I can think of is sung by Dierk Bentley. The song is called, "Riser." In the song, he sings he's a fighter, "mean enough to stare your demons down." I love that. I've put a LOT of walls up- after being fucked over from others, this tends to happen. You do anything to protect yourself, your soul. As much of an open book I am, those who truly know me, know there's so much more to me than what people see. As loving as I am, I am also stubborn so I really need someone who's able to put me in my place, because sometimes I need it. We all do. Someone who's not going to give up on us, who'll continue to try and who's a "trier." Listen to the song. Figure out what you kind of companion you need. Be that. Stand tall, alone. When you do that, the right people for you will break down your walls... no matter how fucking high they are. Don't settle.

Growing up, we're always told to be ourselves. You've heard it, I've heard it, we've all heard it…. "Be yourself." The truth is, most of spend years trying to find who we are. Knowing who you are is more than knowing your likes and dislikes. It is knowing what brings you peace, happiness, and joy. It is knowing the parts of you that aren't so pretty and being ok with them. It is about knowing what ignites your fire and fuels your ambition. Each chapter of our lives brings new awakenings of we are and who we are not. The challenging part is carrying parts of the person you were into a new chapter without punishing that person. We think that just because our personality, likes, dislikes, goals, etc. didn't work in a previous relationship, we may not be able to be that way in the next. That is not true. What is important is not changing who you are to win someone's heart. Instead, find someone who likes you for being you. Just because a past relationship didn't work and they scolded you for having too much heart or too much drive doesn't mean it won't work for you in the next. Remember, it Is easy to be wanted. You want to be valued for your character, differences, and what you bring to the table. Someone's "I'm tired of this" is another man or woman's, "I can get used to this." So, be more than ok with who you are, love. LOVE that person so damn much that no one can make you doubt the you, that you know. It's not that you're not right for them, some people aren't right for YOU. You have to believe that you are good enough and worth it. Once you're able to master the art of loving yourself and all that you entail, no one can steal that love from you and trust me, people want to be around that energy. Do you, be you, and own you. #loveyourselffirst #energiesarecontagious
"It eventually gets better, without any sort of explanation; one day you realize that you're no longer upset. You're no longer mad, hurt, or bothered by the things that took so much of your energy and thoughts. You will find yourself in a peaceful place and enjoy that feeling." 
Time is a powerful healer. Trust the timing of your life. Trust that life is on your side. Trust that things happen for a reason. Trust in the journey. Trust in your destiny. Trust that your heart will always get you through. You're stronger than you know, wiser than you know, and worth more than you'll ever feel. Keep rising above everything that feels heavy. Your time here on earth isn't promised, but you are admired, needed, and loved more than you know. Keep your head up, beautiful. You're going to get through this. Promise.
PEOPLE LOOK SO DIFFERENT ONCE YOU DON'T CARE ABOUT THEM ANYMORE.
Throughout life, you'll meet people who will make you feel different than others. Some will be amazing and others, not so much. The people we tend to remember the most are the ones who've made us feel both... crazy good & crazy bad. These people are sometimes unforgettable and quite frankly, I think that's okay. It's ok to remember how quickly feelings can change and how quickly people's feelings for us can change too. It's important so that you remember that the only thing consistent in life is your love for yourself and if that is not nourished and cared for, you'll be left alone if someone's feelings for you slip like quicksand. My suggestion? Don't forget these people who've made you feel amazing then shitty. Remember them. For YOU. Remember what they've done without letting it weigh you down. Remember, that you will truly forget what they've said and maybe what they've done, but you'll never forget how they made you feel. Maybe it'll also shape how you treat others. In the end, that's all we're remembered for, anyway....how we made others feel.
NEVER REGRET BEING A GOOD WOMAN TO THE WRONG MAN...
HIS LOSS.
Keep being a great woman...for yourself. Don't let hurt, pain, or anger make you bitter. Don't allow it to take ahold of the good that's within you. When you do, you give power to someone no longer in your life to control, dictate, and influence your actions. Unfortunately, the only one who ends up losing is YOU. Losing potential opportunities because you're unable to consider that someone may be good to you. Unable to see that not all people are the same. Take the time to heal your heart so that you can properly allow love back in when ready.
I've seen so many amazing, deserving, loving, and valuable men AND women settle for less than they deserve. I think we all do it-stick around, hoping people will change. I get it; trust me. I get it because I was there before- that push/pull relationship. God, it is so toxic. It consumes you. It drains you. It causes you to forget YOU! Once you learn to love yourself and value your own time, solitude, beauty, and accept it for what it is, you'll realize how consuming, annoying, and far from cute loving the wrong kind of people is. Remember, it drains you. After learning who I am and what I want, nothing is sexier than hearing from your spouse, "Do you." When they say it in a positive, supportive, non-passive way...you know they not only want you to live your best life and to reach your worth, but they'll be there to support you rather than weigh you down. Pick and choose wisely. Not everyone is worth your energy.
/