Shopping Cart
Your Cart is Empty
There was an error with PayPal
Click here to try again
Thank you for your business!
You should be receiving an order confirmation from Paypal shortly.
Exit Shopping Cart
In the past, my mind juggled with trying to figure out what "works." Two peas in a pod or Opposites attract. In the past, I felt like what made me different from others was the root of what caused relationships not too last. I don't drink, don't enjoy "partying," and find passion and interest in things that I felt most people my age didn't. This resulted in me always separating myself from the crowds I was in during different chapters of my life, someway or somehow. However, things came full circle for me when I came to a place that brought me back to my childhood friends- even though we were/are different. Sure, we enjoy some of the same things... but our differences is always what balanced us. We didn't have to be the same to know we shared something in common.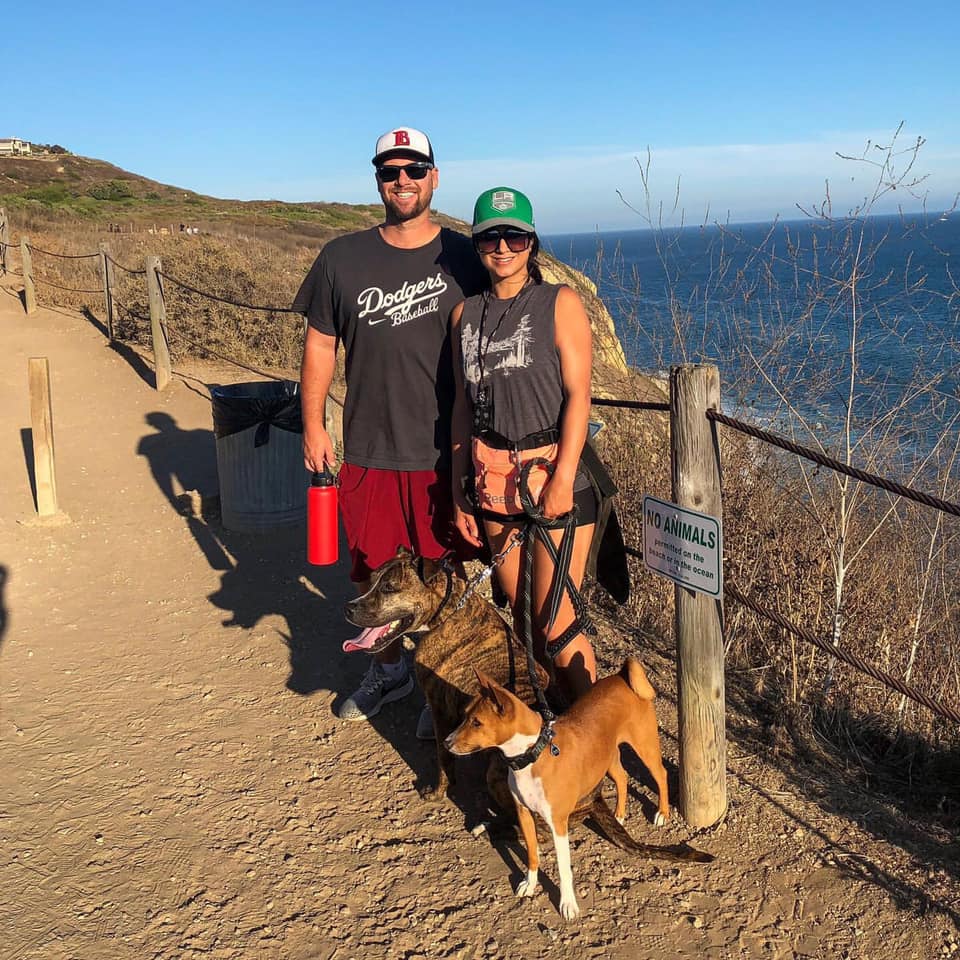 With my boyfriend, we share a lot of interests, but also have things we like to do individually, too. We both love exploring and adventuring new places, cities and restaurants. We both love dogs, have similar long-term goals and each have a stronger relationship with one of our parents. Yet, we're also different. I'm obsessed with cleaning, thinking into the future and planning the year in advance. He's ok with waiting to do laundry, living in the moment, and making plans day to day. One thing I've always remembered that stood out amongst all the self-help books was the word "compromise." Relationships are simply, compromising. I think the challenging part lies in the fine line between feeling like you're settling to avoid conflict/a fight and then feeling happy to "give in" because their happiness means more to you, at least in that moment. We have similarities and we have differences. We won't always agree, and that's okay. The difference I know now that I didn't know then is that compromising doesn't mean being unhappy. It's choosing to listen without judgment and deciding to be open to what they have to say. It's listening to their needs and wants, desires and what will make them happy. It's wanting to do it... because they matter. One of us wanted to hike and the other wanted to go to the course. We compromised with hiking... by the course
Those closest to me know that I'm a bit of a perfectionist and like things done in an orderly fashion, meaning being on time to me means being early. I also like to finish things as soon as the thought arises, such as going out to get a new couch the minute I decide I want one. Whereas, he goes with the flow and lives in the moment. Kind of why I don't like surprises and he strives on spontaneous memories. Despite our differences, we remind each other that we're a team and that means working to understand and help the other feel comfortable. Sometimes that means forcing ourselves to be a little more like the other and other times, it means respecting the other's needs for things going the way they'd like. Above all, when stressed, nervous or anxious, which I tend to become easily, he uses "We" statements. Such as, "we" will be ok. "We" will figure it out. It's important to find someone that never causes you to feel alone in your pain, worries and even responsibilities. Love isn't I'll do this if you. It's not, you owe me because. It's accepting that you don't own anyone and they don't own you. You're a team, a partnership and that means equally being there to help keep the other one up, happy and feeling weightless. #neversettle
We're so hard on ourselves. I hear it often. From people I know, from strangers around the world who message me on my blog. We don't give ourselves enough credit. Sometimes, only when you look back, you'll realize how far you have come.
Appreciate the past, but focus on today's opportunities and not yesterday's mistakes. You can create whatever you want in this life we've been blessed with. So, today, don't decrease the goal, increase the effort. You can. End of story. #tbt
 
IN CONNECTION to my previous post on full circles ➡️ ⭕️ After going through a really challenging breakup, there was this guy. We met through mutual friends and though we were often around one another, it meant nothing at the time. The same week I was dumped, I realized I had an extra ticket to a Zac Brown Concert. I decided to ask this guy if he wanted to come with me as friends. He said yes. The chemistry was undeniable between us, but dating was so far from my thoughts at that time. I had just gone through hell. There was no way I'd open up to anyone again, or so I thought. Fast forward to a few weeks after, he asked me to consider taking him seriously in the dating matter. I panicked and said I think we should remain friends. He was really hurt and saddened, because he felt we had a strong bond. Fast forward to 4 years later... after 4 years of me staying single, working on myself, dating many weirdos, and reading a lot. My focus on healing during those 4 years had many ups and downs. I did things that seemed out of character, but later realized it was part of a journey to help me learn my worth and also, find what I not only wanted, but needed. 4 years after saying no to this guy, my best friend was getting married and made it clear that he was going to be my date. I didn't really have an option. So, he was and that night, we shared our first kiss. We soon realized, the feelings never left. Ironically, 2 days later I left out of the country for 3 weeks. We texted each day and while at my family's vacation home, while looking out at cows, feeling at peace, I had my aha moment- an epiphany. It was him all along. It was always him! He's my full circle. I texted him, "When I come home, I want to give us a shot again." Remember, your journey isn't meant to look like everyone else's. Have faith that it's all part of a grand plan. #trusttheprocess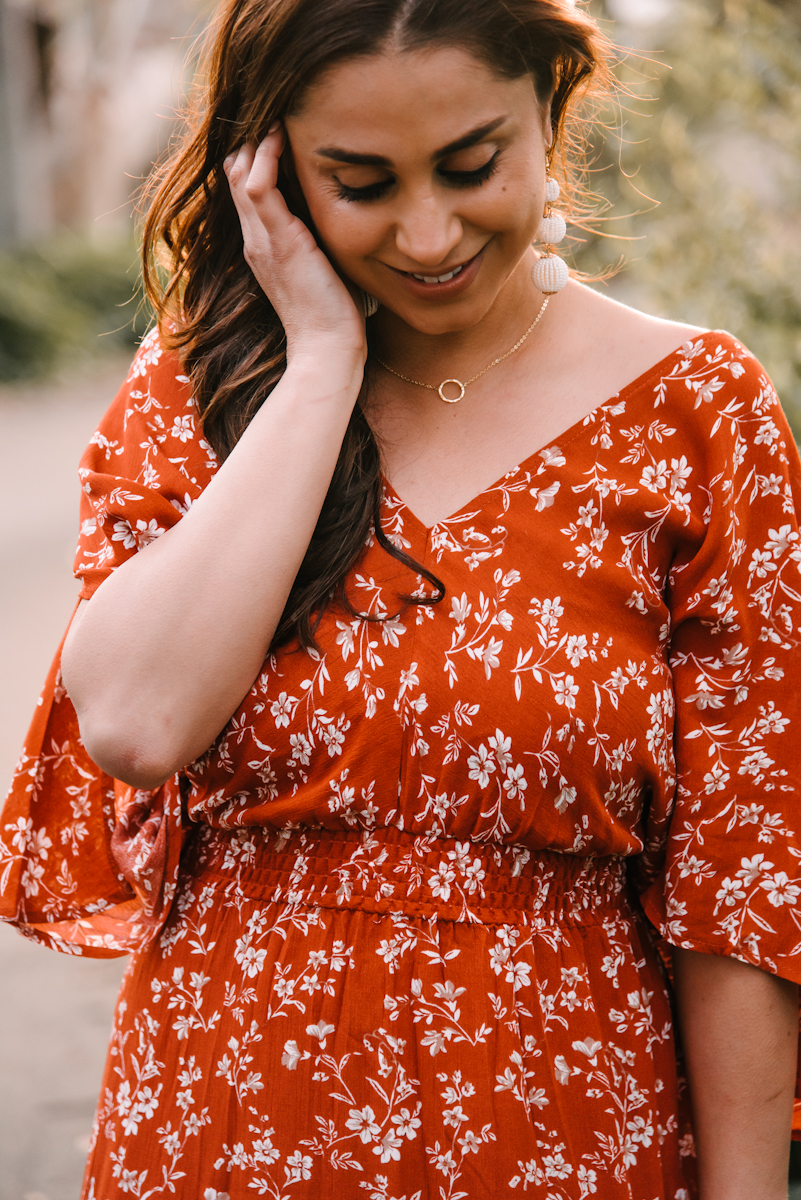 If you've been reading my writing throughout the years- you'd know my fascination with things coming full circle. I've always admired the idea of things making sense, that "aha" moment we all want so badly. If you're unfamiliar, a full circle is "a series of developments that lead back to the original source, position, or situation or to a complete reversal of the original position." My search for full circles were developed after reading a book by @thesinglewoman where she shared, "When life brings you full circle, pay attention. There's a lesson there." As a person that seeks answers, reasonings and justifications to why everything and anything had to happen, this quote resonated with me. ‍♀️ Full Circles are a magical, awakening moment. We're often told, "It'll make sense why it had to happen one day." When in pain, it's very challenging to accept this truth. When you're sad, all you want to feel is good, now. Waiting for that day, moment or time in your life seems so mundane when all you do is feel sadness, lost, and confused. Whether you're going through a breakup, separation, divorce, job loss, trying to get pregnant, etc... as cliche as it sounds, I know it'll make sense one day why you had to wait. Maybe not today or tomorrow, but someday... the stars will align and the puzzle will connect and you will look back and realize you had the pieces all along. The pieces, which are the experiences you're going through that are needed to somehow, in the most abstract way, click and create YOUR destiny. The journey may not go as you'd like and it may feel so frustrating at times. Wondering when will be your chance, your moment. It can be a long road and it can feel lonely at times. You may feel like giving up at times, but I ask you to stay hopeful. Positive your time will come. Things will always come full circle. It's just trusting that when it does, you'll be ready to accept the lesson.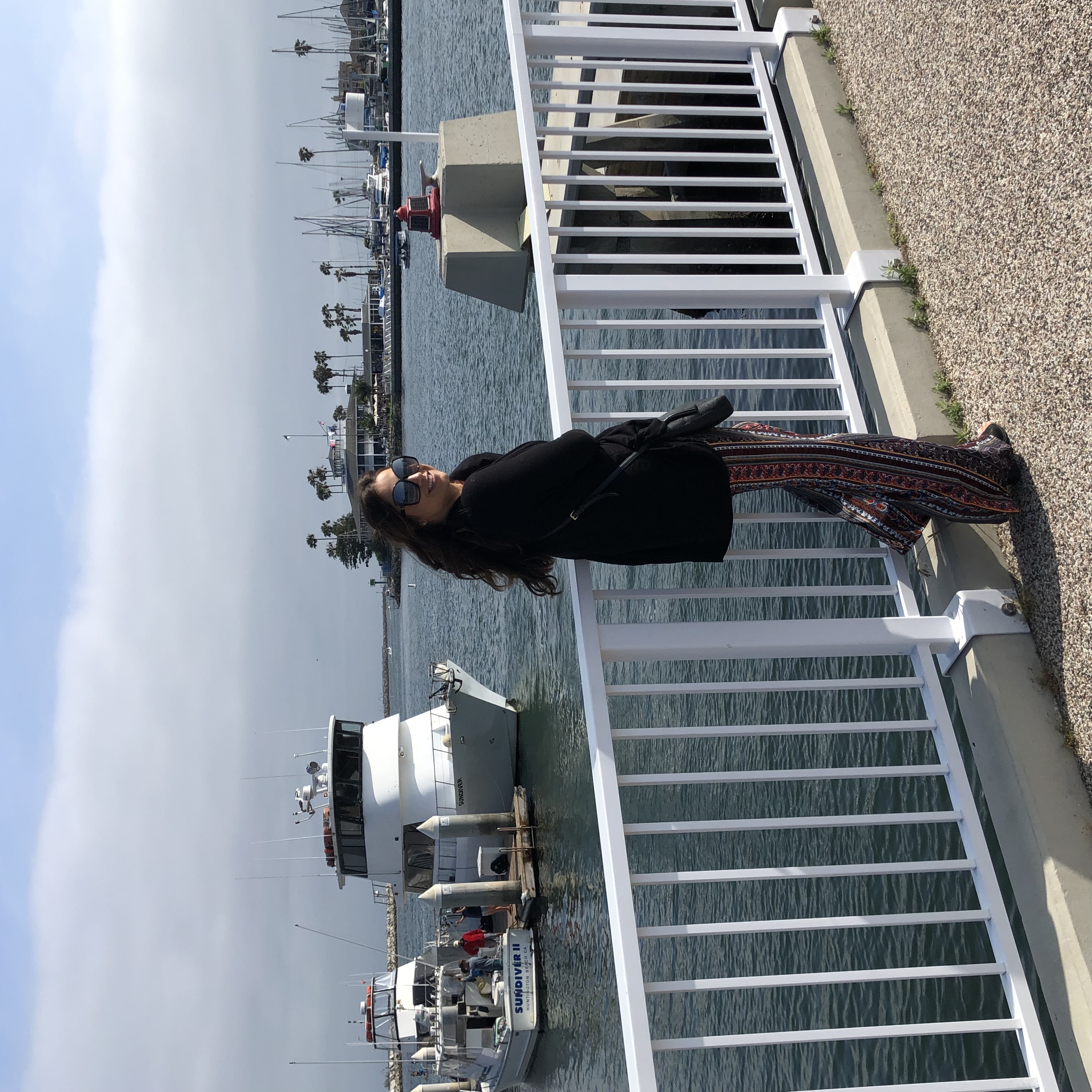 I hope whatever action you're taking, whether it's going to school, applying for a job, working out.... I hope it's all for you. Maybe you're doing it to support your family, for the dream house you want or to be able to travel more. That's wonderful- pinpointing your dreams helps us see the bigger picture. However, I just hope that whatever your dream is, you remember you have to want it for yourself, first. Remember that the reason you're doing it should be to make your life better... not to satisfy someone else's idea or dream. Self-love is a process. That includes realizing your individual worth. Keep going.
I met a new friend today. She's in her mid-twenties and shared with me the journey she's on, which included dating again. I'm happy for her. She went through a tough breakup and felt like she didn't know who she was. I mentioned to her that sometimes, some people, can bring out nasty sides of us that we don't like. I've seen a side in my own self before that terrified me. That girl was weak, insecure and allowed to be walked all over. She was a giver and the person she was with was a taker. In the end, she gave and gave and got very little in return. Looking back, I realize the only reason that happened was because she, meaning I, didn't know that self-love was ok to carry. Growing up, we viewed caring for ourselves, having confidence and putting our needs first as being "conceited." I really, truly dislike that word. It caused me to stay in situations that weren't good for me, solely because that's what felt "right" to accept. Some days, I find myself trying not to show traits that in the past were looked down on and not appreciated- such as showing love and care. Now, I realize that my love, and possibly yours, isn't for everyone. A funny thing happens when you meet someone who is right, someone who does deserve your kind of love. They not only "accept" who you are, but love you for simply being you. So, if you've loved and lost... don't worry. No one can steal the love you're born to find. Just stay patient enough to wait for it.
Life is a series of events working for you. That's right... working for you. I know you may not feel that way right now or even think it, but try. For a long time, I played the victim to the things "happening to me." Oh, yes. I allowed my happiness, well-being, mood, etc. to be based on one incident in my life. Realizing years later, that very incident I made so big, is now so little compared to who I am and where I am headed. When we're in a rut, it's normal to feel low, unhappy and unsatisfied. It's easy to want to fix what we know than to try to attain something better for us. How you respond to events in your life will create a chemical response that affects food digestion, how you sleep, how you think, and how you feel about yourself.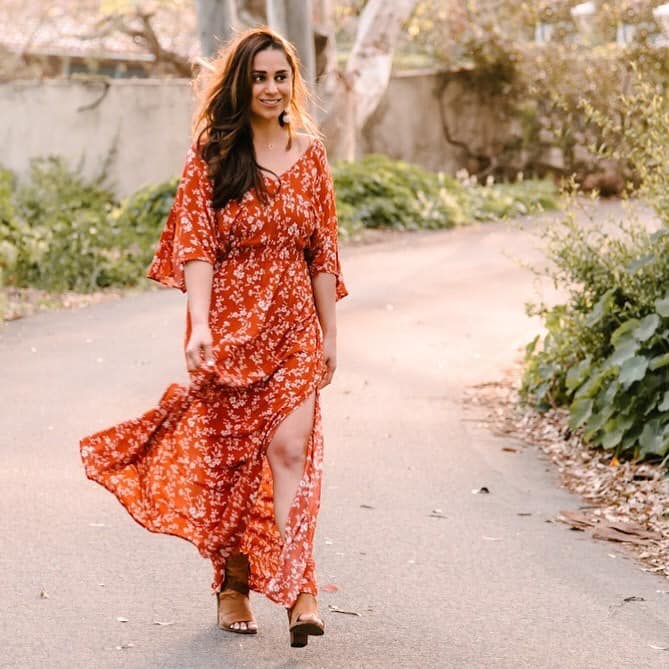 Sometimes this blockage traps good things from entering. As many of you may know, I walked alone for four years after being in a relationship for four years. That path alone after only knowing one way to be are now some of the best four years I can look back at. At that time, the path was rocky, the water choppy, and me, a mess. But today, I'm so damn proud of that girl who walked through the fire and came out 100x the woman she was and today, I love that girl. I feel for that girl. If I think long enough of that girl, I ache for her. Because she didn't know then what I'm telling you now which is that whatever you're going through today, you're going to be more than okay. You are fire, my dear and fire doesn't let anything standing in its way bring them down. Keep going... keep believing in something greater than you and have faith, because you're damn right you are worth it.
DON'T LET THE HEART THAT DIDN'T LOVE YOU, KEEP YOU FROM THE ONE THAT WILL.
Very often, I receive messages from followers that somehow end with, "I am never going to love again." This is typically a sentence followed by a long explanation of heartbreak, defeat and unfortunately, sadness. I always feel sad reading these, because I know what it feels like. That stinging pain associated with having your heart broken. You can't eat, can't sleep, and just don't know what to do to make it go away. I've found that the pain is inevitable and the more you try to stop yourself from feeling the pain, the more it appears. Numbing from substance abuse (binge drinking, smoking, rebounding) only "helps" a bit until you're confronted with the pain again. I think the only thing that helped me when I was in this pain was letting go and accepting that this is going to suck for a while, but not forever. Accepting that I won't truly know when the pain will "stop." Actually, you don't really realize that moment in time. You don't recall the day, the place, or the point in time that it does. You just wake up one day and realize, "Whoa, I'm not sure when this happened or how, but I'm ok. I'm not great, but I'm starting to feel like me again." That's the aha moment we all so desperately seek and want and when it occurs, it feels so damn good because being lost from your soul is confusing, scary and painful as it is. But the beauty is you'll find a new you eventually. You won't come out the same. You'll come back better, stronger, wiser. More aware of what you want and need so that one day, the right one will be there for you and everything that occurred up till that point won't result in sadness... instead, you'll feel thankful for the pain because it brought you to this.
 
Trust the journey, my dear. It'll come full-circle in due time. You got this
I recently had an old friend and follower reach out to me in hopes of being heard regarding his current relationship which is long distance. For those of you who've been following me for several years, you'd know that I've been in a long distance relationship and were apart for a year. While I'm no expert when it comes to love, relationships and how to handle breakups- I can offer you my advice based on personal experiences and the experiences of my friends. From my own personal experience, I'd say that long distance is very, very hard. It's the truth. It's difficult to share experiences physically with someone when they cannot be there, but what's harder is if there is no trust. What tends to happen is the person who's away often begins to question you- out of natural fear. This tends to cause a shift in the dynamic of power between two people. When one person begins to feel a lack of equality in the relationship, a push-pull dynamic begins. This continues and continues until neither can no longer handle it. That's the truth. I truly feel the only way this can be avoided is CLEAR communication prior to being apart of your goals in the relationship, the long term plan and an overall idea of what both partners need to feel good moving forward. Communication is essential but not only when apart... before. This important step is often forgotten and the excitement of loving one another is not enough to sustain the emotions of jealousy, fear, and not being able to relate when finally apart.
/